Introduction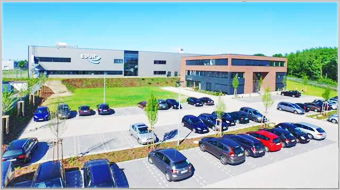 Hangzhou EDUR-WITTE Pumps & Technology Co., Ltd. is a Sino-German joint venture company, and it focuses on introducing and applying the world's leading and high-quality pump products in domestic process industry. The company is the center of Germany EDUR products in China on sales, technical service, after-sales service, spare parts.
Made by EDUR-an international name know for quality. The most modern pumps are produced in the highly specialized EDUR-Pumpenfabrik since 1927. With high demand on quality and latest technology centrifugal pumps and vacuum pumps are bring produced by EDUR and setting standards.
Apart from process-attendant quality assurance proceedings every EDUR pump is subjected to a computer controlled final inspection during which pressure, tightness, true characteristic curves and power input are being tested and documented. Made by EDUR-100% tested according to DIN EN9906.
The success in the world market is the result of excellent engineering, innovative production technology and forward-looking company philosophy to which as a team owner, management and employees feel obliged. As a partner we are available to our customer to realize our promise.
Welcome to EDUR. We look forward to working with you.